WP-BB Series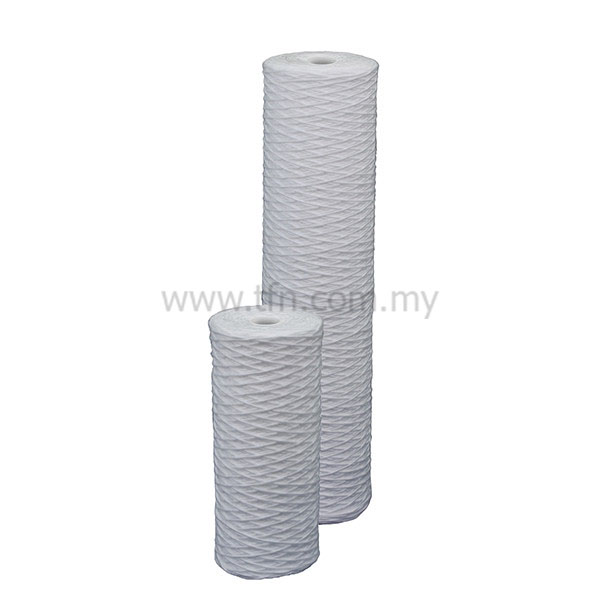 WP-BB Series cartridges are manufactured in 10" and 20" lengths and in 4.5" diameters from a durable polypropylene cord that is wound around a rigid polypropylene core. The WP-BB cartridges are an economical solution to reduce fine sediment including rust, sand and scale particles.
The material in the WP-BB Cartridges is a fibrous polypropylene media wound in a precise pattern around a polypropylene core, providing greater surface area to maintain high flow rates. The WP-BB Cartridges are manufactured using an anti-static agent during the winding process to reduce the electrical charges produced during the winding process.
These string-wound cartridges are capable of withstanding temperatures up to 165°F (73.9°C), and will accommodate flow rates between 10 and 65 GPM with minimal pressure drop.
WP-BB Series Cartridges are suitable for a wide range of sediment applications including municipal and well water, are chemical resistant so they can be used with many industrial fluids.
Note: The anti-static agent used in the WP-BB Cartridges may cause some foaming during start up of a new cartridge. If foaming is an application issue, we recommend using the WPX-BB Series.
EPA. EST. NO. 086074-NH-001
Features & Benefits

String-wound design reduces fine sediment from a variety of fluids

Economically priced

Nominal 0.5, 1, 5, 10, 25 micron

Lengths: 10", 20"